Kelp Sheet Grating Experience
Oboro Kombu is a traditional processed food where the kombu is brewed in vinegar and then very finely shaved using a special knife. The process is difficult to mechanize, and even today artisans still shave and produce Oboro Kombu by hand, piece by piece. Tsuruga is one of Japan's largest producers of Oboro Kombu.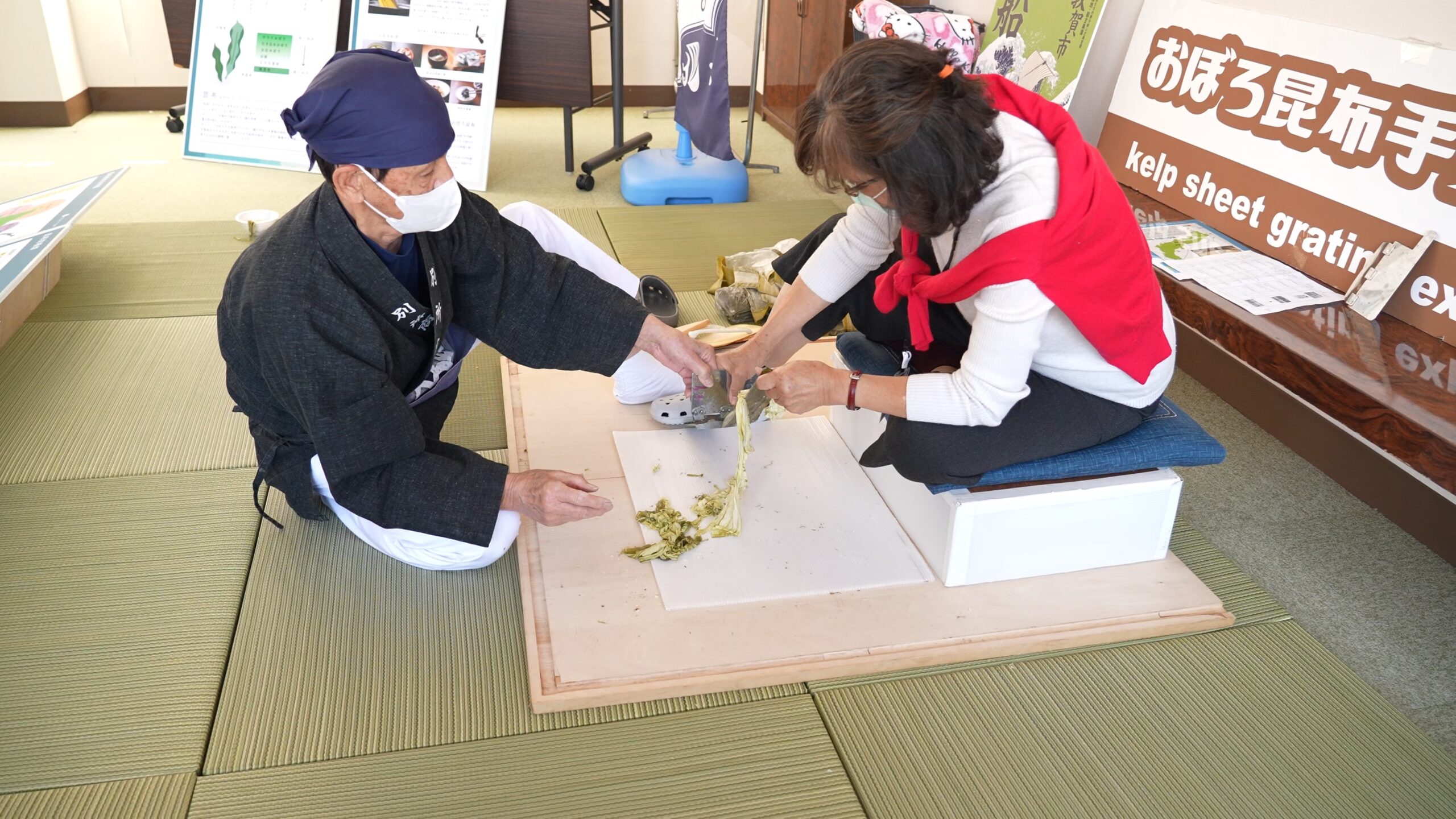 The only place in Japan where you can try Kelp Sheet Grating! After a demonstration by a master craftsman, you can have a go yourself!
A traditional food culture nurtured by the Kitamae-bune ships.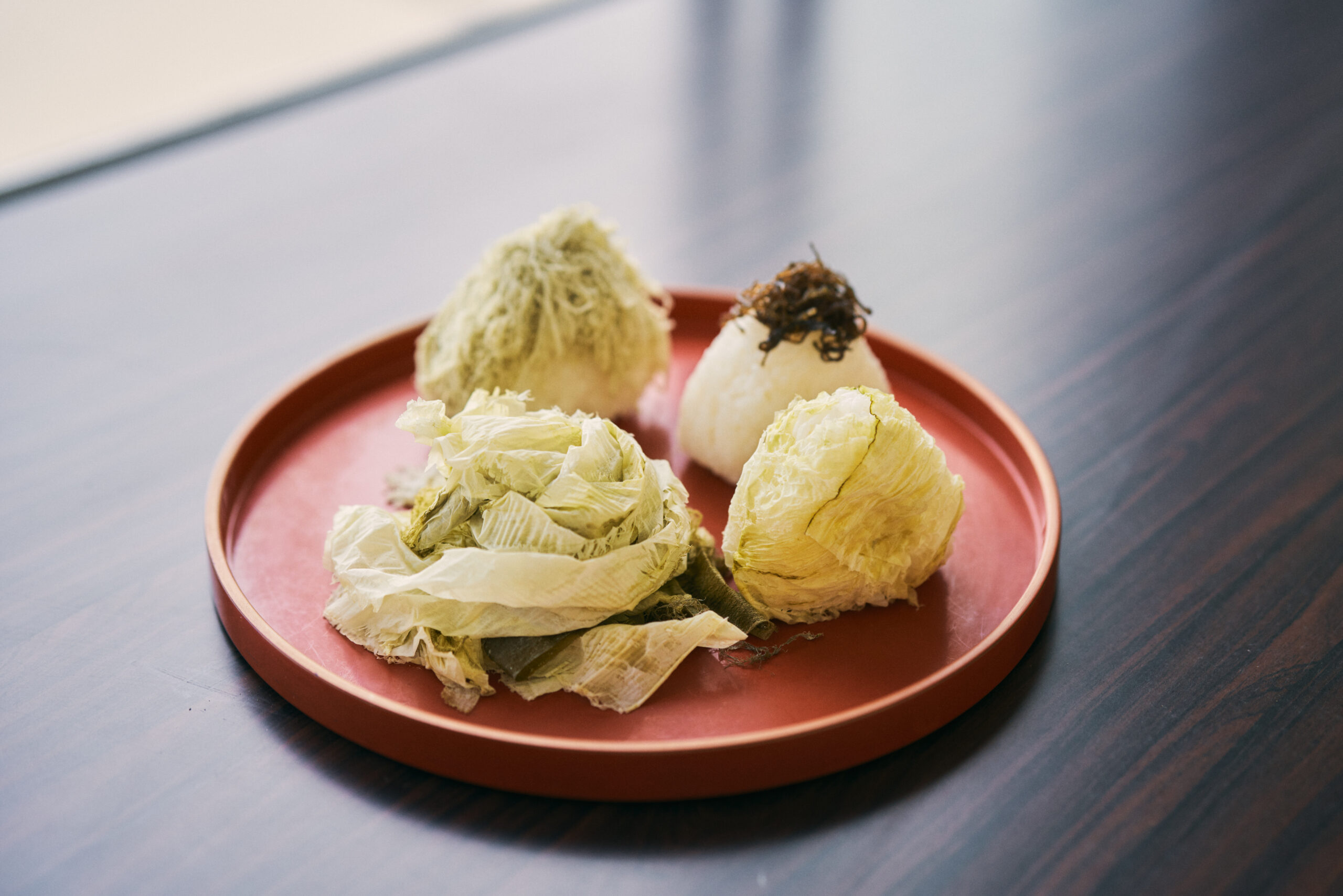 During 1700~1900, large merchant ships known as Kitamae-bune sailed the Sea of Japan transporting goods between Osaka and Hokkaido via Tsuruga, which contributed greatly to the development of Tsuruga Port. With the improvement of distribution, Japanese food culture also developed greatly. One example is kombu, and the Kitamae-bune ships were a big factor in the spread of kombu soup stock, which has become the foundation of Japanese cuisine.The Kitamae-bune ships are designated as an important cultural property by Japan Heritage.
Kombu is used in a variety of dishes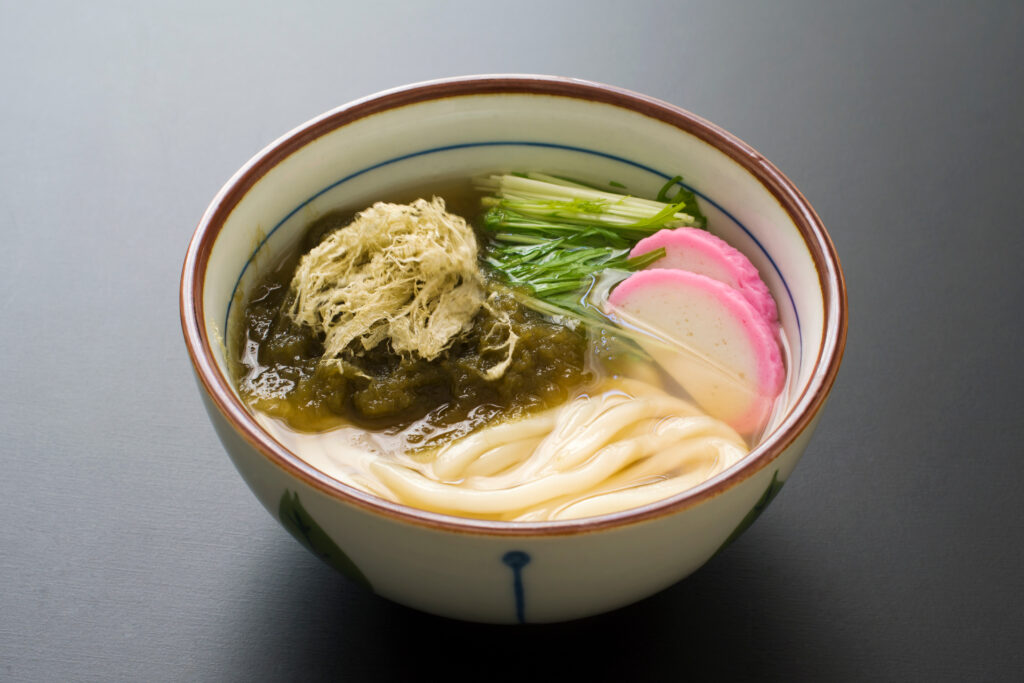 Tororo Kombu Udon
Tororo are tiny soft strands of kombu.
Just add them to Udon to give the soup extra flavor and are delicious to eat!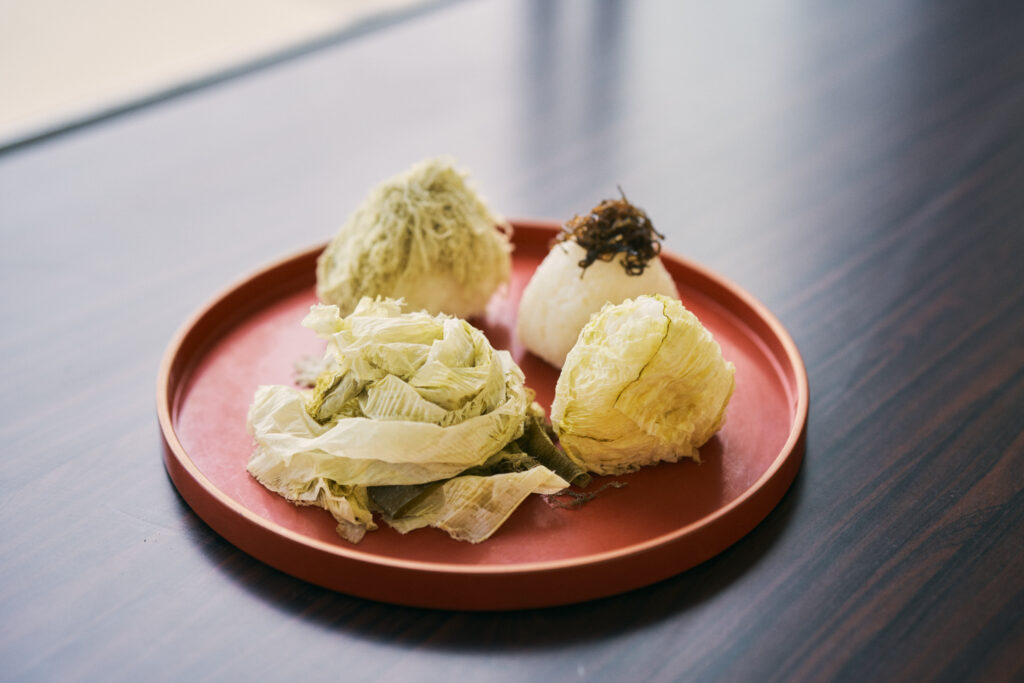 Oboro Kombu Rice Balls
Oboro are wider strips of kombu. Often used to wrap rice balls, this simple dish is a local favorite!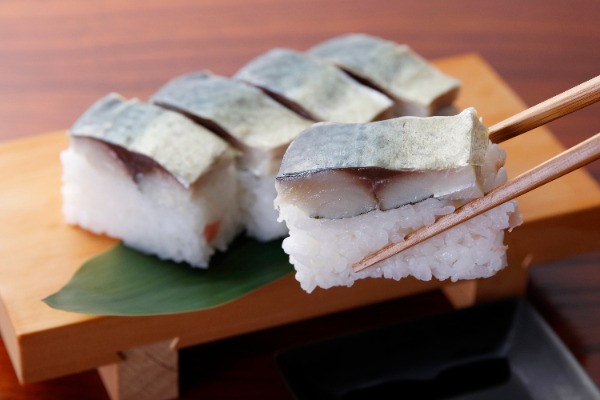 Battera Kombu Sushi
Battera is the thicker part of kombu that remains after shaving.This mackerel sushi is a local delicacy that is also popular amongst many restaurants in Kyoto.
Kombu is sustainable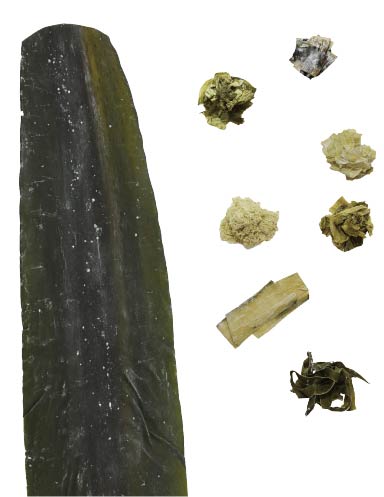 Kombu (kelp) is an indispensable ingredient in Japanese cuisine that has been used for millenia. Mainly known as a core ingredient for making the popular soup stock dashi, it's also an edible kelp used in a variety of dishes. Tsuruga has a long history of kombu production, where it developed many unique cooking and processing techniques that are still used today.
Information
Held

April 01,2023

-

March 31,2024

Price

¥3,110 (per person)
※Please contact us for large groups such as school excursions.

Price includes

·Admission fee
・Activity fee
・Tasting
・Carbon offset fee
(¥110 incl. tax per participant)


Minimum number of participants

8 people

Maximum number of participants

20 people

day of closing

7 days in advance

Required time

Approx. 60 mins

Reservation

required

Location

Fukui Pref. Kombu Commercial and Industrial Cooperative 2F Venue 8-1 Hourai-cho, Tsuruga City, Fukui-Prefecture
914-0061


Notes

・Please contact us if you have any requests or requirements during your stay. In some cases, it may be possible to adjust the number of craftsmen.
・When processing the kelp you will be seated on a low pedestal, so we ask that all participants come dressed in trousers/pants, and not skirts.
・When processing the kelp we will be using a small specialist knife, so please handle them with care.
・The staff will speak Japanese only, but there are panels and pamphlets available in English and Traditional Chinese.


Map